Just in case you have not heard this before now: Decide the task your students are about to embark on, and then find the digital technology to fuel it. Any other process puts pedagogy last when it should be in the driver's seat.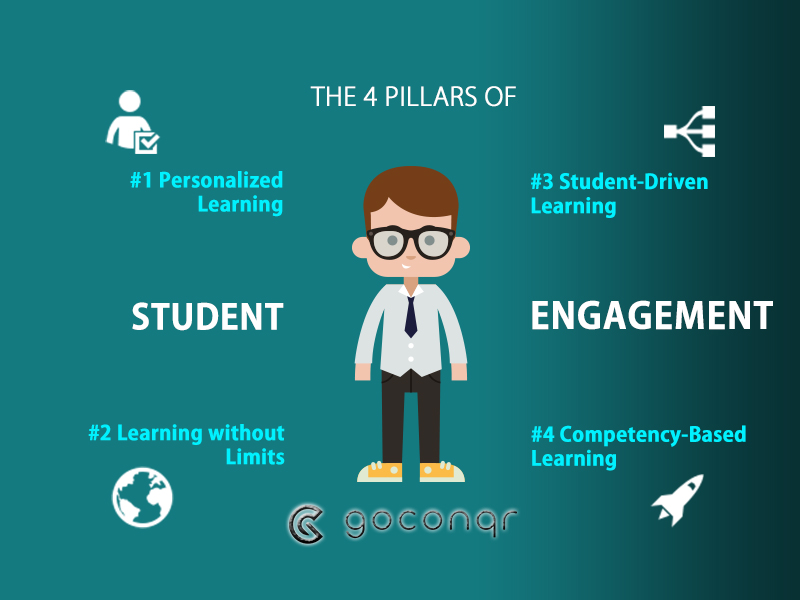 Starting With Adaptive Learning
Adaptive learning refers to computer-based or online systems which modify the way material is presented and are designed as interactive tools for both teachers and students. Adaptive learning technologies combine the computer science and cognitive psychology disciplines to personalize learning to meet the needs of different types of students. These adaptive technologies can be particularly helpful to students in special education classrooms, as an article from edSurge explains.
Some early examples of successful adaptive technology partnerships include: a collaboration between Pearson and Knewton, an adaptive learning platform which personalizes course material, to create Mastering; McGraw Hill's ALEKS (Assessment and Learning in Knowledge Spaces) that provides personal web-based tutoring for college students; and a collaboration between Smart Sparrow, a Sydney-based edtech startup, and an Arizona State University professor to guide non-science majors in the search for extraterrestrial life.
Businesses are also finding opportunities in the adaptive and assistive learning realm, as Business Solutions Magazine reports. According to Education Week, digital content currently holds a 42 percent share of the non-hardware edtech market. Companies, such as Apollo, the American Public University System (APSUS), and Knewton, are actively pursuing the development of adaptive learning software, making it more mainstream — this burgeoning marketplace, there are new opportunities for ISVs.
Beyond adaptive technology, a host of assistive technologies can also make it possible for students with special needs to function as well as other students, using color-coding, large fonts, voice recognition, touch screens, augmentative and alternative communication (AAC) devices, and other technologies to allow them access to computers. Assistive technology can help students with disabilities ranging from cognitive problems to physical impairment.
One example of an assistive technology is text-to-speech software, which helps students with reading disabilities by allowing them to see text and hear it read aloud at the same time. Voice recognition programs like Dragon can also help students who have physical limitations that prevent them from writing or typing without difficulty.
The Consortium for School Networking (CoSN) released a report in February that takes a deep dive into project- and problem-based learning. The report explores how schools are using extensive projects and real-world teaching methods to increase student engagement, skills development and problem-solving techniques.
"Digital Tools for Problem-Based Learning," part of CoSN's EdTechNext series, offers best practices for educators and also highlights stories from several successful use cases, including at The Incubator School in Los Angeles; Avonworth School District in Allegheny County, Pa.; Loudoun County Public Schools in Ashburn, Va.; and Energy Institute High School in Houston.
While this type of teaching may be well-known to educators, the report details innovative techniques and technologies that help support it.
"Project- and problem-based learning are not new approaches, but technology today has allowed students and educators to tackle real challenges as part of the learning experience," CoSN CEO Keith Krueger said in a statement announcing the report.
"Districts and their leaders have embraced new tools and ways to improve communication, collaboration and productivity among students globally. Students now, like in the real world, can take even greater ownership of the problem and solution."
Timely Advice for Executing Ed Tech Projects
The report, which is available for free to all CoSN members, shares a number of useful tidbits, but a few stood out in a section titled "Advice for Succeeding with Project-Based Learning."
First, educators who were interviewed for the report suggested that schools should strengthen the role of their educational technology professionals. The need for these professionals continues to grow as more technologies are introduced and used on school campuses, the report states.
Second, educational technology professionals need to work closely with teachers to find the best technology fit for their teaching program.
"Teachers can provide insights into the projects their students are doing and the technologies they need or want to use," the report states.
Third, professional development needs to happen all year long. This includes explaining the why, not just the how of each project.
It's in everyone's best interest — especially the students' — that curriculum and IT professionals drive learning initiatives together.