In the spirit of having to fix its battered image, Uber is bringing in one of apples marketing stars, Bozoma Saint John. She has been given the task of turning Uber into a brand that people love as much as apple.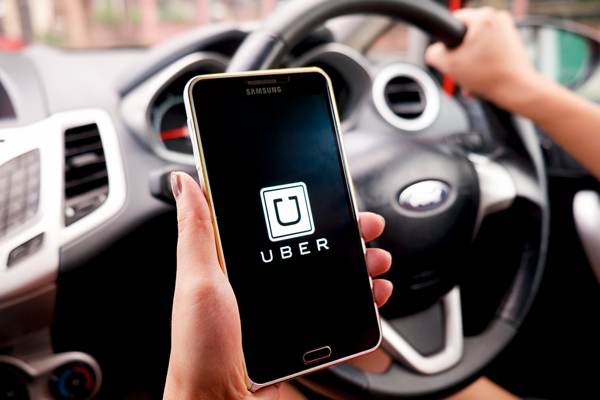 On Tuesday, Uber announced it had hired Bozoma Saint John, the head of consumer marketing for Apple Music, who stole the show at Apple's developer's conference last year, as its chief brand officer.
Bozoma Saint John, one of Apple Music's most visible executives, has resigned and joined Uber as its Chief Brand Officer. Saint John had been Pepsi's head of music and entertainment before joining Beats Music just months prior to Apple buying the music streamer and headphone manufacturer.
Before joining Apple Music and now Uber, Bozoma first gain prominence for moving Pepsi aggressively into music and entertainment. But it was her demo on stage at last year's Apple worldwide developer conference as Apple Music's head of Global Consumer Marketing that cemented her star status. Now, almost exactly a year later, Bozoma is leaving the company for Uber.
And speaking with a Business Insider in an interview on Tuesday. She mentioned that, what has happened in the past is nothing that she can control. But I do think there is a real opportunity for the future of Uber. And what the vision is going to be. Having a real seat at the table to be able to do that is really important at this moment in time.
When asked what she thought the Uber brand is today, Saint John said there wasn't one. "It's a magical product," Saint John said. "People love to use it."
That isn't the same, though, as knowing the story of the company and what it stands for and this is what Saint John is tasked with telling.
She said one of the most powerful parts of Uber's story was the people. As well as the drivers who are the soul of the company. Part of her job will also be to represent the company. An image refresh the company could need.
She also mentioned that Uber have grown so quickly in such a short amount of time. And leadership as well as others has been so focused on growing the business. That this very moment is about changing the image of Uber and crafting what that brand story is. "That hasn't been done yet."