For those with the pear body shape, the hips are wider than the shoulder and this can be confirmed when the measurement of the shoulder is confirmed with that of the hips and this conclusively makes it the widest part of the body. This is also known as the triangle body shape.
With the rectangle body shape, the shoulders, bust and hips are around the same size with no defined waistline.
While for the hourglass body type, the shoulders and hips are around the same size with smaller waistline.
For people with the apple body shape, the hips and shoulders have the same length while the waistlines wider and weight gain is majorly around the waistline.
Finally, the inverted triangle body shape and here the shoulder is broad and wider than the waist and the hips.
In lieu of, each and every of the body shape types tend to have specific style of cloth that would flatter an individual. This implies that knowing an individual's body shape will make such more aware about the kind of dress that would suit such individual.
For the rectangular body shape type, also known as the ruler or straight body type tube dress or top would do the magic, this worn with a belt will make the individual with such body type a stunner. Try to avoid cloths that highlight the waist and also avoid wearing shapeless wears.
For those with the pear body shape also known as the triangle body shape, a scoop neck and boat neck top would do the trick and accessories like bracelets to highlight the appearance. A push up and padded bra can also help balance the discrepancies that exists between the upper and lower part of the body.
Individuals with this body shape should avoid wearing too tight skirts, balloon dresses and cigarette pants.
People with the apple body shape, a gown with flowy part from below the bust line would make them a stunner, tops with cuff sleeves, v-necks, tops that give more definition to the mid section, blazers, boot-cut jeans tops that fall lower than the hip bones, flared bottom jeans as well as jeans with back pockets would suit people with this shape better. But they should avoid tights skirt, turtle and round neck tops, dresses with waistlines and also broad belts.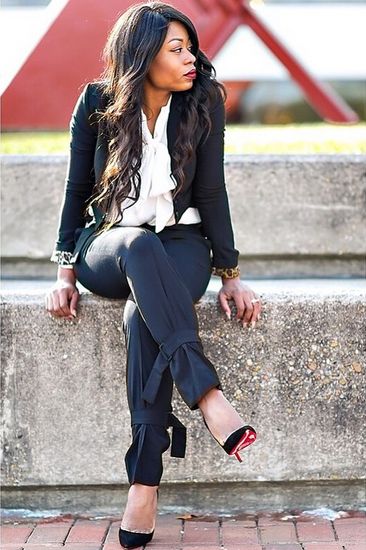 The hourglass body shape should wear cloths that highlight the curves. Broad belts over shirts and dresses well fitted tops, skirts with side or back slit and avoid wearing shapeless dresses and loose tops.
Conclusively, no body shape is better than the other, only bad choice of wears would make you less a stunner than you should actually be or want to be. So, study your body shape closely and look into what fits you more, it does not necessarily have to be what is in vogue.