Investing is sure one of the most complex things you can do with your money.
But while investing can be highly profitable, it isn't easy.
It's a lot easier having tools that can show the right perspective. Your choice of tool will depend on what you want to accomplish.
Automated investment services promise to make investing easy, inexpensive, and even fun.
The automated investment services are sometimes called robo advisors; these companies can take the pain and uncertainty out of investing by constructing a portfolio, investing in ETFs, rebalancing, reinvesting dividends, and even harvesting tax losses.
On the surface, these robo advisors might appear to be identical. But when observed closely, the significant difference from one service to the next can be spotted.
This difference can range from the cost to custody, account types, investments, taxes and even stock.
All you have to do as an investor is to choose a stock and bond allocation, and the robo advisor does the rest.
These differences are important. Selecting the robo advisor that best meets an investor's needs requires understanding the different features and costs of these services.
Having this in the background, here are some of the automated investment services.
PERSONAL CAPITAL
This is a free investing tool that focuses on investing. It allows you to track your expenses and review your investing plan and monitor your net worth. It is also known as the free financial software.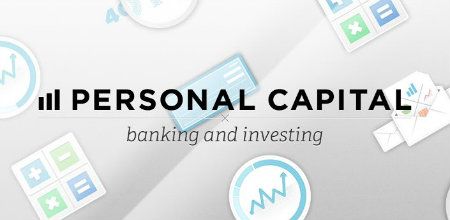 It gives you the "big picture" of your financial life. This allows investors to make more informed decisions and save money by helping investors lower their expenses and analyse investments against their benchmarks.
Its premium service offers financial advisors to guide you with your investment planning needs.
It's great customer service, strong security, and reporting capabilities that its competitors just can't beat.
The software is used to track investments, asset allocation and fees. With the cost for its service starting at 0. 89% of assets under management.
MORNINGSTAR
Morningstar is an investment tool known for analysing mutual funds information to both individual and professional investors. It actually covers pretty much any type of investment vehicle you can imagine.
The great thing about Morningstar is that they provide the ins and outs of a mutual fund so you can buy into a fund with confidence.
Morningstar does have a premium service that offers quite a bit more information and educational tools. This tool may be considered if a mutual fund investor wants to consider the tool when analysing their portfolio diversification and track it over time
BETTERMENT
Betterment is perfect for those who are concerned about high fees. This tool is great for investors who want investment guidance automated. It's like the robust set of tools to help the most novice of investors.
One need only select how much they want to be invested in stock ETFs and how much in bond ETFs.
Betterment hides the technical details on how to invest and focuses on your investing goals. It's perfect for creating a lazy, low-risk investment strategy. The service is largely a hands-off affair.
It is a much smarter option if you don't know what you're doing when it comes to investing.
Image credit: sharebuilderDebt Roundup
Betterment's most notable feature is its website. It offers beautifully designed tools that make understanding investments a joy.
MINT
This tool is used for budgeting only. It links all your accounts in one place and tracks your spending over time.
It automatically downloads your financial data so you stay on budget.
You might be a financial expert; however, it's still worth knowing what's going on with your accounts.
OPTIONSHOUSE
The Opinionshouse as an investing tool is focused on options trading.
OptionsHouse competes with the best in the industry when it comes to powerful platforms for trading options. As a result of the fact that it offers both virtual trading and regular trading. It is a better platform for new investors to learn how to trade.
SHAREBUILDER
The is especially for those starting out on investing. It's helpful for people who want to have a high degree of control over their investments.
It allows you to deposit savings directly to your account while you wait to invest it and search for potential companies to invest in.
It is a great tool for investors seeking automatic investment plans.
FINVIZ
This tool provides leading financial research, analysis, and visualisation. It aims at making market information accessible and provides a lot of information in visual snapshots, allowing traders and investors to quickly find the stock, future or forex pair they are looking for and its comprehensive technical and fundamental stock screener.